All About Catnip and its Benefits
What Is Catnip?
Catswort, Catmint, Nepeta cataria, or just plain old catnip, is a species in the genus nepeta and in the family lamiaceae. Catnip a perennial herbaceous plant (quite similar to mint) that grows between late spring to early autumn and is native to Europe and Asia. Many believe that this plant was given its name due to the fact that cats are so attracted to it. Even it's Latin name contains the word cataria, which means "of a cat".
In its natural form, catnip is vivid green in color with a square stem, large triangularly-shaped jagged leaves, is sometimes flowered and can grow up to three feet tall. When undried, it has a lemon and mint smell.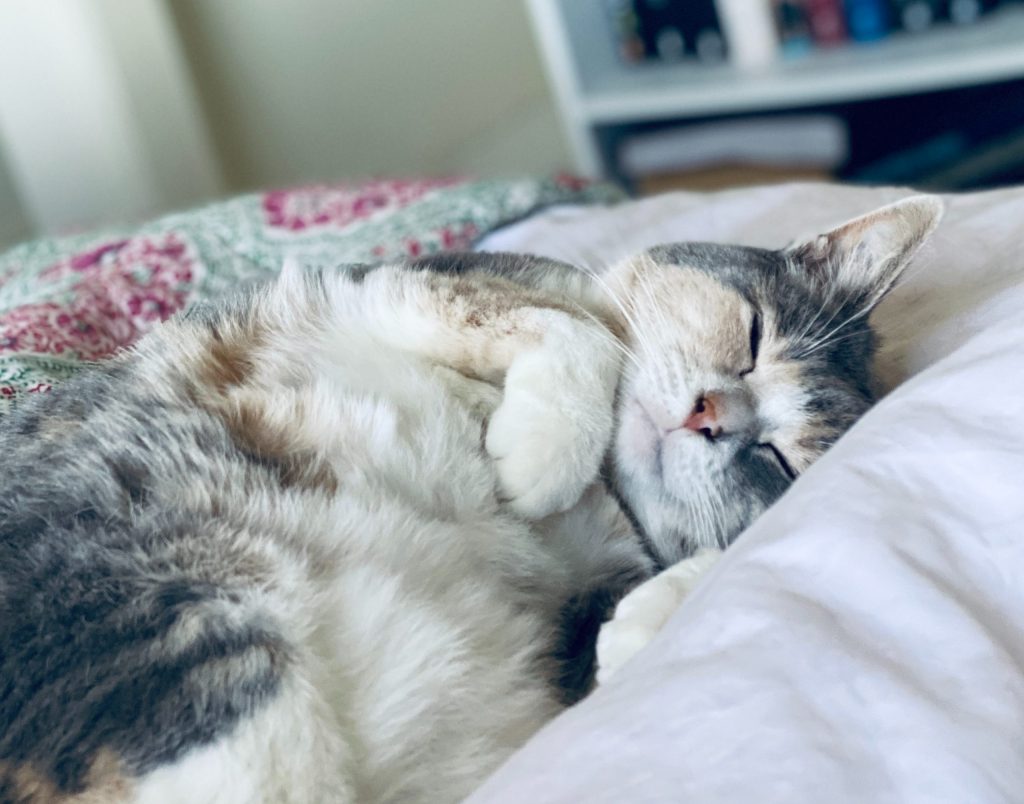 Why Is My Cat so Obsessed with it?
Catnip contains an essential oil that acts as a feline pheromone stimulant and relaxant called nepetalactone. The effects of this stimulant on your cat is quite similar to how humans react to cannabis. Nepetalactone's allure doesn't just stop at housecats. In fact, certain big cats like leopards, tigers, and lions are also fans of this weedy plant.
On the off chance that your cat isn't a huge fan of catnip, fear not. There is a perfectly normal explanation for this. Preference for the plant hinges on two factors: genes and age. This is actually similar to how genes dictate how humans perceive cilantro (typically, people either love it or think it tastes like soap). About 1/3 of cats don't have the "catnip gene". Kittens under 6 months old and elderly cats often won't react to nepetalactone.
How Do Cats Physically React to it?
If cats smell catmint without ingesting it, the nepetalactone triggers happy endorphins in your cat's brain. They will often roll onto their backs, flip, rub their faces, chew, sniff, drool, stretch, lick, and jump. In some cases, they can become aggressive and/or hyperactive.
When cats ingest catnip, they tend to mellow out.
These highs can last between five to ten minutes.
Is Catnip Healthy for My Cat?
Absolutely! Your cat is a great judge of when they've had enough, and will often just walk away after they have had their fun.
Catnip's Benefits for Cats
When ingested, catnip acts as a sedative, reducing anxiety, stress and depression.
Catnip can reduce stomach pain and bloat.
It's also a great way to get your cat into a bath if they have irritated or inflamed skin. You can dissolve a tablespoon of dried catnip in hot water and add it to a lukewarm bath which should send your kitty right to the water!
It's no secret that cats are picky about their toys and are prone to boredom. This can often end in torn furniture, bedding, curtains, and otherwise. In this way, catnip can also be used as a powerful training aid. Sprinkle dried catnip on the toys and scratching posts to distract them from your living room set!
Those adorable furry creatures that we take into our hearts wiggle their way into our homes (which provide
Read more