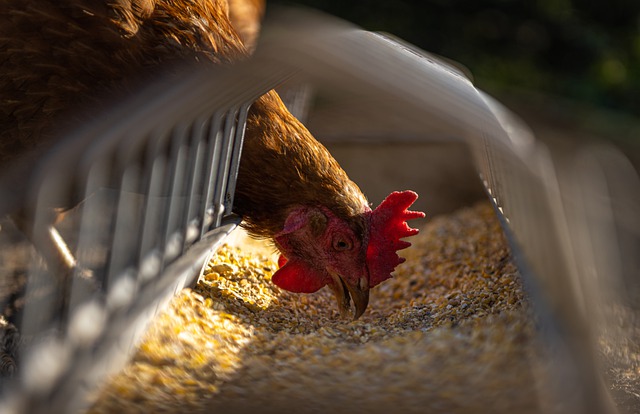 Overview of Chicken Feed
Chickens are good pets that also give you the benefits of providing eggs, which you can choose to eat or sell. They're also interesting animals that function well in flocks or alone; it's not uncommon for someone to have a singular pet chicken or to keep a small flock in a yard. If you want to keep chickens, you'll be pleased to know it isn't a huge deal, and it doesn't require a lot. However, you will need sufficient space and a good setup to house your chickens. In addition to those necessities, you'll need to invest in a good chicken feed – and the types of chicken feed you use will vary depending on the age of your flock. Let's take a look at these chicken feed options so you know the best way to keep your chicken healthy and well-fed.
Food for Chicks
When your chickens are very young, they need starter chicken feed. This feed has higher protein content so that chicks can grow and not be undersized or malnourished. They will get all the nutrients they need, and the feed is more than 20% protein. After about 8 weeks of exclusively feeding your chickens starter feed, you should begin to transition them to grower feed.
Chicken Food for Young Chickens
Young chickens are the mid-point between chicks and fully mature hens or roosters. Young chickens (hens are known as pullets) need grower chicken feed, which dials back the protein percentage but increases the fat and fiber content. This is because pullet chickens are very fast growers and need to stay healthy throughout the process. If they continue to only eat starter feed, they'll end up undersized. Pullet chicken feed is simply grower feed, and it can be used, too.
Layer Chicken Feed
Layers are hens that lay eggs for consumption. As soon as your hens begin to lay eggs, you should start feeding them layer feed. The protein content is between 16% and 18%, fairly similar to grower feed, but does contain more calcium. The calcium is required by hens so that their eggs will have strong shells.
Types of Chicken Feed
Not only are there many different brands that sell chicken feed (our in-store products are Modesto Milling chicken feed and Scratch and Peck chicken feed), but there are different ways the feed can be served. Common types of chicken feed include pellets, whole grain, mashed, and crumbled.
Pellets are easy to store but contain preservatives. The benefit is they're also easy to eat and won't be wasted as much if you throw them on the ground. Be careful, though, as some plants are toxic to chickens. You should look into a feeder to ensure the safety of your chickens. Crumbled chicken feed is the same as pellets, but the pellets are essentially made smaller.
Whole grain and mashed chicken feed are both unprocessed. Whole grain is a popular option and allows chickens to peck, but mash can be very wasteful. Some people choose to ferment it, which gives it more texture and makes it easier to serve to chickens. You can do so yourself, but you may need to experiment a few times before you get the formula down.
You can always look into organic chicken feed as well. Organic feed doesn't generally contain any different ingredients, but it has different methods of grain growth and cultivation.
Chicken Grit – Necessary for Digestion
Because they lack teeth, chickens have gizzards, which are digestive organs that help chickens grind up the food they eat. Grit can be given to chickens to help ensure that they're absorbing all the nutrients from their food.
Transition Periods for Chicken Feed
You will need to move between the different types of chicken food depending on the age of your flock. It's not good to abruptly switch food, though; you should gradually introduce the new feed over a period of a week or two. Start off by adding grower feed into the starter feed as a second meal, for example; this lets the chicks stay familiar with the other meals of the day but will be introduced to something new midway through, giving them more time to acclimate. They will also not immediately reject the food.
Eventually, you can give your chickens half the feed they should be getting with the other half that is no longer needed, followed by three-quarters the amount. You can then move to fully replacing the feed.
What Not to Feed Chickens
You need to be very careful about what you feed your chickens, as they are notorious for eating anything they come across. However, there are a lot of foods that are toxic or poisonous to your chickens, and if they eat them, they can get sick or die. For the most part, chickens do instinctively tend to avoid foods that are potentially toxic to them, but this is not always the case. For example, if some toxic food ends up next to what they usually eat, they may mistakenly have the toxic food as well. Here's a list of what you should avoid feeding your chickens, or what you should be aware of having in your yard:
Mushrooms
Potatoes (both white and green)
Apple seeds
Eggplant
Fried foods (French fries, samosas, tempura)
Chocolate (white, dark, milk)
Candy (from sour candies to sweets)
Asparagus
Avocado
Butter
Citrus fruits (oranges, clementines, lemons, tangerines, limes)
Acorns
Beans (raw and dried)
Iceberg lettuce
Onions (white, red, yellow, sweet)
Pickles
Rhubarb
Leaves from tomato plants
Uncooked rice
White bread
There are various other foods and plants that should not be eaten by chickens, and some that can be eaten but should only be done in small quantities. You can look at a comprehensive list here.
All Your Chicken Needs at My Pet Naturally
My Pet Naturally is the place to go for all your chicken needs. We can provide you with organic chicken feed from options Scratch and Peck and Modesto Milling. Don't worry about your chickens not getting all the nutrients they need. With our products, you can rest assured that your flock is taken care of.
Given My Pet Naturally a call or browse our online store to find the chicken feed right for your flock. If you have any questions, feel free to reach out.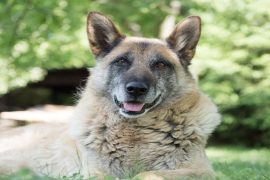 As our furry companions age, their needs evolve. Consequently, they require an increased level of consideration,
Read more